Acrucial


Technologies

"In today's increasing, technology driven marketplace, it is crucial to keep up with the latest innovations and solutions in order to keep ahead of the curb. With Acrucial Technologies you will find a Talented team of professionals passionate about the technology they work in, who will provide cost-efficient support, guidance and inspiration."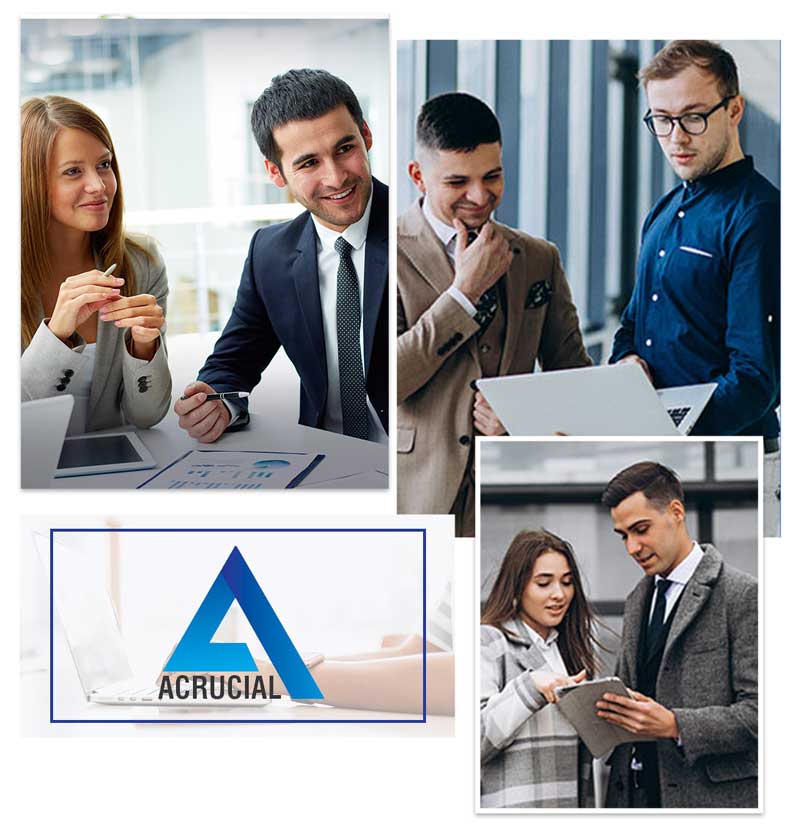 Value
We believe in sustainable growth through innovation, creativity and competence and above all else earning Customer Satisfaction. We value honesty, integrity and ethical business practices.
Mission
"Our mission is to focus on getting our customers the right people and the right tools at the right time, so that they won't have to"
Our specialty lies in helping our customers to grow effectively, in a way that supports their overall goals and strategic priorities.
Vision
Our vision is to develop in a constant manner and grow as a Consulting Firm to become a leading performer, in providing quality Digital solutions in the competitive global marketplace.
Company Summary
Acrucial Technologies is a Software Consultancy Firm currently engaged in augmenting the Business Processes of our customers by way of Digital transformation and Technological initiatives.
We are located at Colombo, Sri Lanka. We place our focus on leveraging client's passion and help in growing their businesses with rapid deployment and emerging technologies.
We strive to deliver a more efficient, effective and relevant quality service and solution tailored to the increasingly complex demands of organizations, in order to boost productivity of operations and to maximize value for our customers.
Acrucial Technologies also strives towards technology that provides a real advantage to any business. We strive to bind business and technology to achieve a true symbiotic process delivering greater Customer Satisfaction.